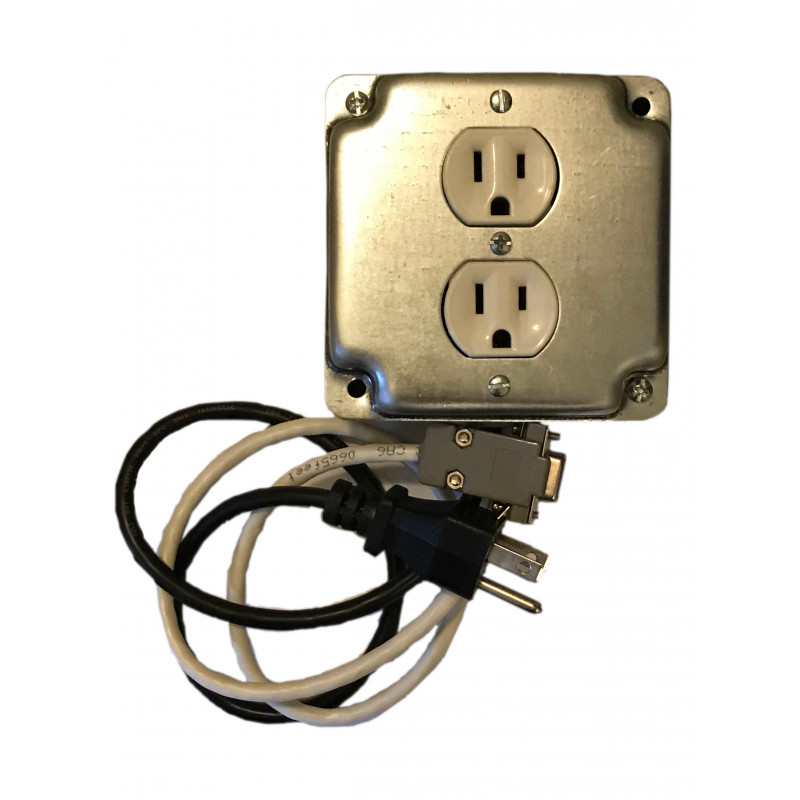  
RS232 Power Control Metal Case
Sometimes you need to switch on/off an AC load with a simple RS232 command. The market is full of WiFi based power control, but what if this is overkill? What if WiFi is not available, but a local microcontroller is? When our customer requested this part we found the easiest solution was to modify an existing remote relay controlled outlet to accept commands from a real RS232 connector.
Upon application of utility power the device will energize the socket and turn the switch LED RED to indicate power is ON
Power may be toggled by pressing the local power button. The LED will go off when power is OFF
Power may also be turned on or off by sending RS232 commands through the DB9 port at 115200 BPS, N81

ON => Turns the socket on
OFF => Turns the socket off
? => returns current status, ON or OFF

Specifications

Max Load: 10A / 2200 W
Serial Connectivity: Female DB9, RS232 @ 115200N81
Firmware Upgrade: Via serial port
Also available with USB virtual com port emulation.
Hardware/Firmware customizations available upon request.
No customer reviews for the moment.
8 other products in the same category: