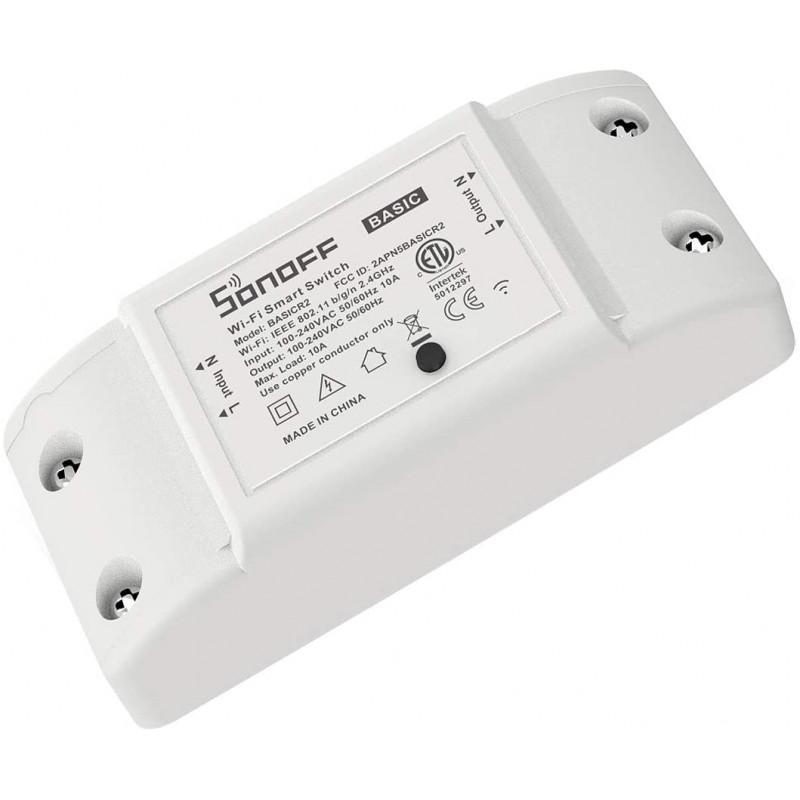  
SONOFF Basic R2 10A WiFi Relay
SONOFF Basic R2 10A WiFi Relay
Use out of the box with the eWeLink, smartlife, or any other tuya based app to  control all SONOFF devices anywhere with one tap via iOS & Android smart phone, no distance limitation. You can also track the devices real-time status anytime

By presetting timers or schedules on eWeLink App, a lamp can be automatically turned on/off at a specific time. Automate your home appliances via 3 timing types: scheduled timing, countdown timing and loop timing

You can create smart scenes in order that one SONOFF device can trigger on/off another one or gather multiple devices into one group and tap to run them together

SONOFF Basic WiFi Switch is compatible with Amazon Alexa ( Amazon Echo/Echo Dot/Amazon Tap) and Google Home Assistant. It allows you to use your voice to control home devices and enjoy hands-free experience

Run your own firmware based on the ESP8266 microcontroller or use ESPHome, Tasmota, or other open source ESP8266 firwmare.

1.Please cut off the power before installing the device. 2.The router must be 2.4GHz (5.0 GHz WiFi is not supported), but there is no limitation for smart phone network (2G/3G/4G/WiFi network is ok). 3.Use LAN control function to turn on/off the device when WiFi can't access the Internet. Remember to keep WiFi connection among the router, SONOFF device and eWeLink app when using LAN.
No customer reviews for the moment.
5 other products in the same category: