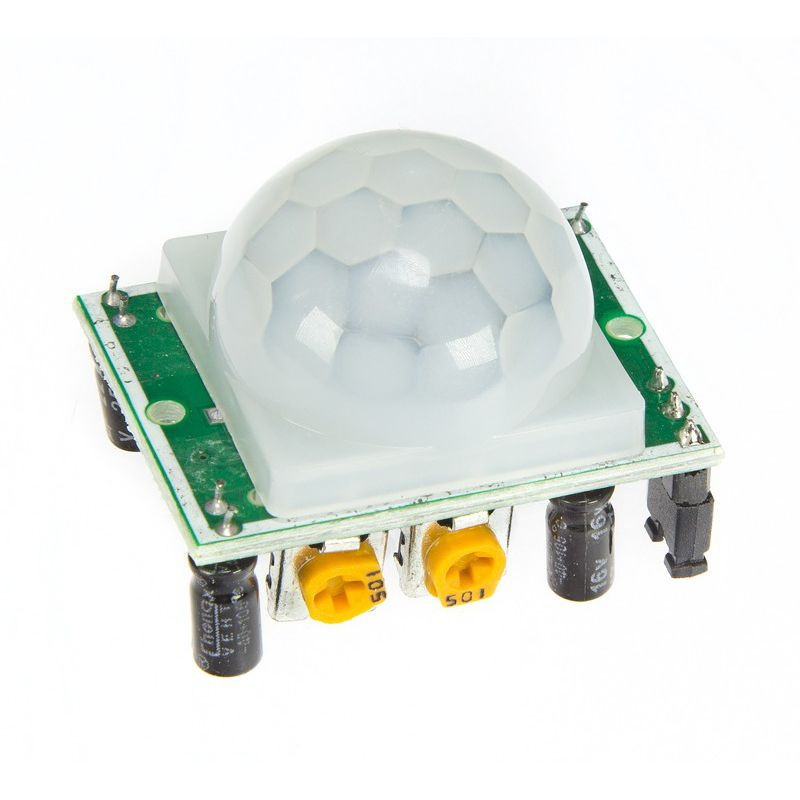  
HC-SR501 PIR motion sensor
HC-SR501 PIR motion sensor
Advanced Passive Infrared (PIR) technology
Can detect human and animal movement with high precision
Adjustable sensitivity and delay time settings, allowing you to customize its performance to suit your specific needs.
Compact size and easy-to-install design make it a versatile choice for a variety of applications, from security systems and home automation projects to lighting control and energy-saving initiatives.
Low power consumption and long-lasting performance, the HC-SR501 PIR motion sensor is both efficient and cost-effective, making it an excellent investment for any project or application.
Enhance the security of your home, save energy by automating your lighting, or add motion detection capabilities to your DIY projects.
Detection range: up to 7 meters (23 feet) with a 120-degree field of view
Operating voltage: DC 5V-20V
Standby current: <50uA
Trigger level: 3.3V / high level
Trigger time: 2 seconds
Output signal: TTL level (0/3.3V)
Working temperature: -15 to +70 degrees Celsius
The HC-SR501 PIR motion sensor uses a pyroelectric sensor to detect changes in the infrared radiation emitted by humans and animals. It has a built-in amplifier and filter circuit to eliminate noise and improve sensitivity. The adjustable sensitivity and delay time settings allow you to fine-tune the sensor's performance for different applications.
In addition, the HC-SR501 PIR motion sensor has a small size of only 32mm x 24mm x 25mm, making it easy to integrate into your project. It can be powered by a variety of sources, including batteries, USB power banks, or AC adapters. The low standby current and fast trigger time make it a highly efficient and responsive sensor for motion detection.
No customer reviews for the moment.
9 other products in the same category: