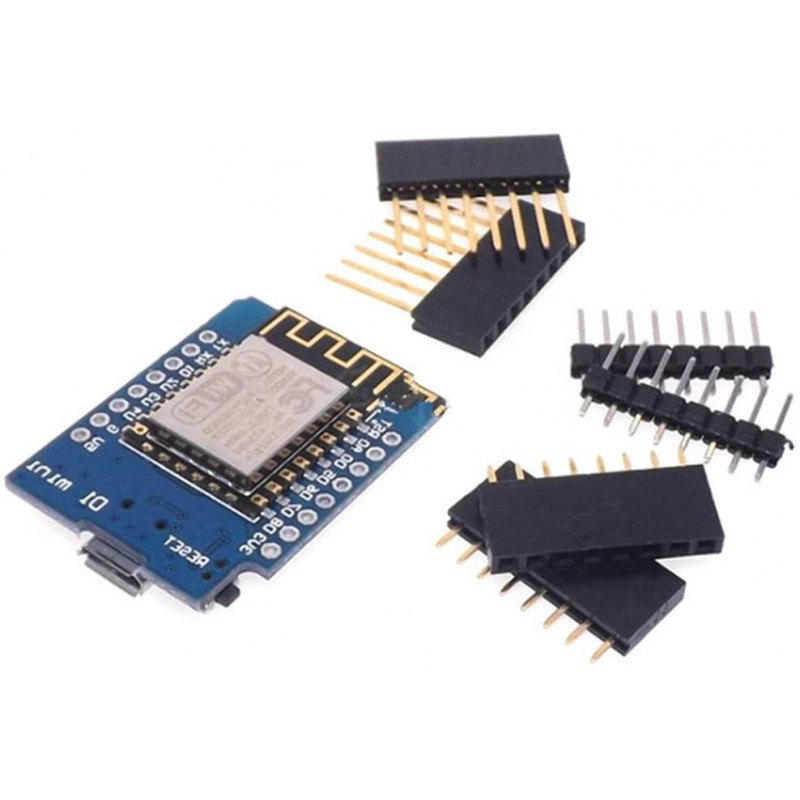  
ESP8266 D1 Mini WiFi with USB
All in one ESP8266 WiFi Development board.

10 Digital I/O (3.3V max) and one Analog I/O (3.2V max, built in scaling resistor divider to 1V)

Built in 5V to 3.3V regulator allows for powering from USB, 5V, or 3.3V.
ESP8266 board with built in USB to serial converter
No customer reviews for the moment.
Customers who bought this product also bought:
7 other products in the same category: