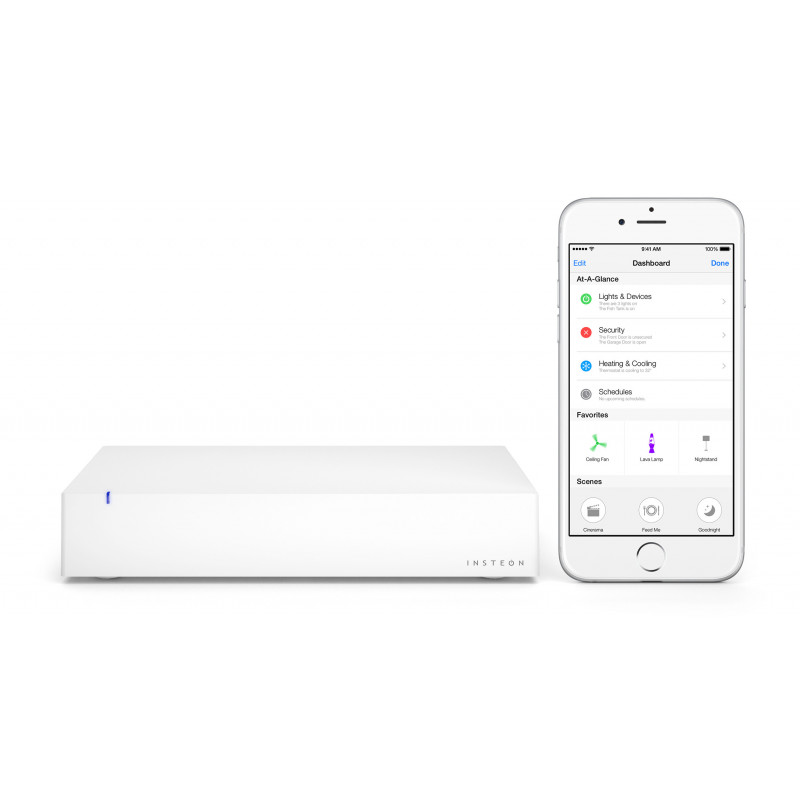  
Insteon Hub
The Insteon Hub bridges both insteon wireless and powerline protocols to Ethernet.  This allows Home Assistant or other automation controllers to interface to Insteon devices.
Smartphone Interface to Control Insteon Devices - Create Schedules, Scenes and Alerts
The Insteon Hub gives you control over a huge family of connected devices, all from your smartphone and tablet
Create customized scenes for instant recalling of your favorite lighting settings
Create schedules for individual devices or scenes. Gradually fade lights to 50% to help you wake up or have your kids' lights automatically turn off after they've left for school.
Control temperature from an Insteon Thermostat
Get instant alerts from sensors for things like motion, water leaks and doors opening
For the best pricing on Insteon please contact us for package pricing.
No customer reviews for the moment.
2 other products in the same category: