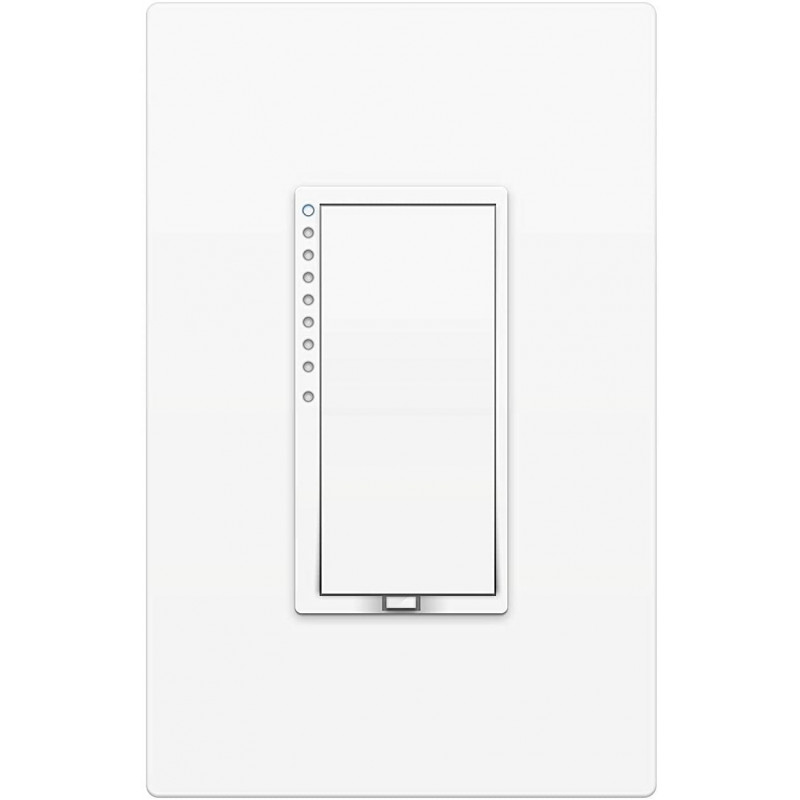  
Insteon Dimmer Switch
Dim Lights Like Normal or Remotely Using a Smartphone and Other Insteon Devices
Save money on bills by dimming your lights with this easy-to-install dimmer Switches
Programmable on-level and fade on/off speed
Create elegant whole-home lighting scenes in minutes
Control this dimmer remotely from anywhere via the Insteon Hub
Remote and Local Control


This beautiful dimmer switch is intuitive to use and incredibly flexible to control remotely. Pair the switch to a motion sensor, keypads or other Insteon switches to create virtual 3-way circuits – no hub required. But add an Insteon Hub and you'll unlock smartphone control, timers, and voice control with the likes of Amazon Alexa, Google Assistant, and Microsoft Cortana.
Ramp Rate & On Level


With a custom Ramp Rate, you get to set how quickly (or slowly) your lights brighten and dim - anywhere from instantly to 8 minutes. With On Level, you also get to specify how bright your lights are when you tap the paddle, from 1% to 100%.
The Infinite 3-Way


With traditional wall switches, control from multiple locations, like in a long hallway, requires special dedicated wiring. Great if you're building anew, but almost impossible to retrofit. With Insteon, every wall switch can control every other wall switch, no extra wires needed. Just a few taps of the set button and you've made a 3-way switch. Want to add another? Make it a 4-way - or 5-way. There's no limit to Insteon's multiway switching.
Home Assistant


Works with Home Assistant using the Insteon Hub.
For the best pricing on Insteon please contact us for package pricing.
No customer reviews for the moment.
2 other products in the same category: