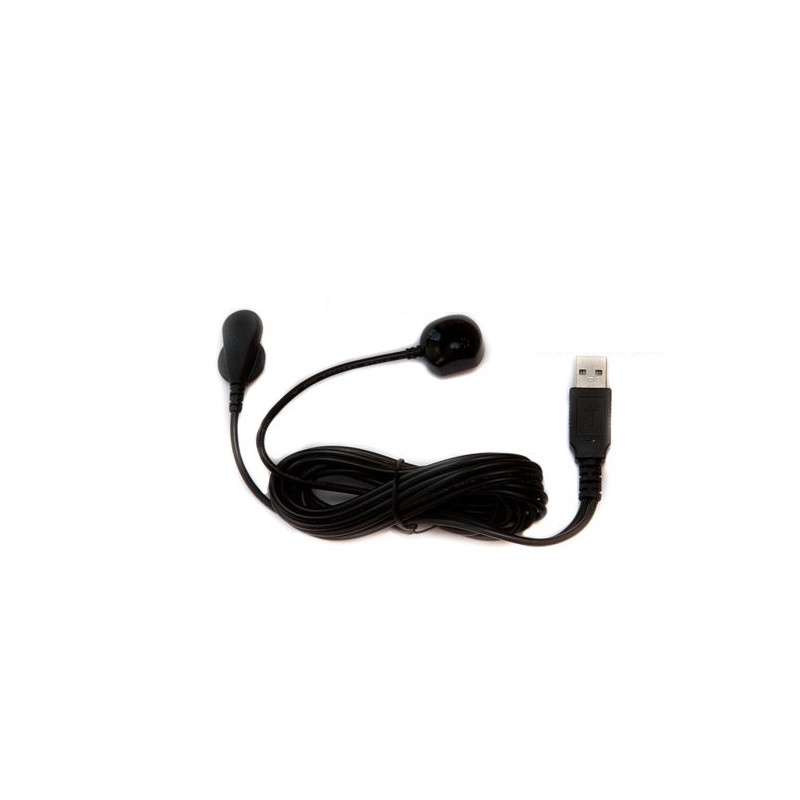  
USB Powered IR Repeater
Our USB powered IR repeater kit operates in the 30-60KHz range and can be powered from the set top box USB port. Simply stick the IR emitter on the front of your set top box, plug the USB cable into the back, and stick the IR receiver within line of sight of your remote control.
Features:
› Powers from set top box USB port
› 9 Foot IR Receiver cable
› 1 Foot IR Emitter cable
Compare to the Cisco IR Extender and the Scientific Atlanta IR Extender.
Works with most set top boxes with USB Ports including set top boxes from Cisco, Scientific Atlanta, Samsung, Pace, Motorola, and Arris
Example Set Top Boxes:
Also works on other set top boxes such as Apple TV and XBOX 360
Need a longer cable or more emitters? See More IR repeater/extender kits
Confused about what type of IR Repeater you need to hide your set top box behind closed doors? Just e-mail your box model number and we'll help you pick the best product for your application.
No customer reviews for the moment.
9 other products in the same category: