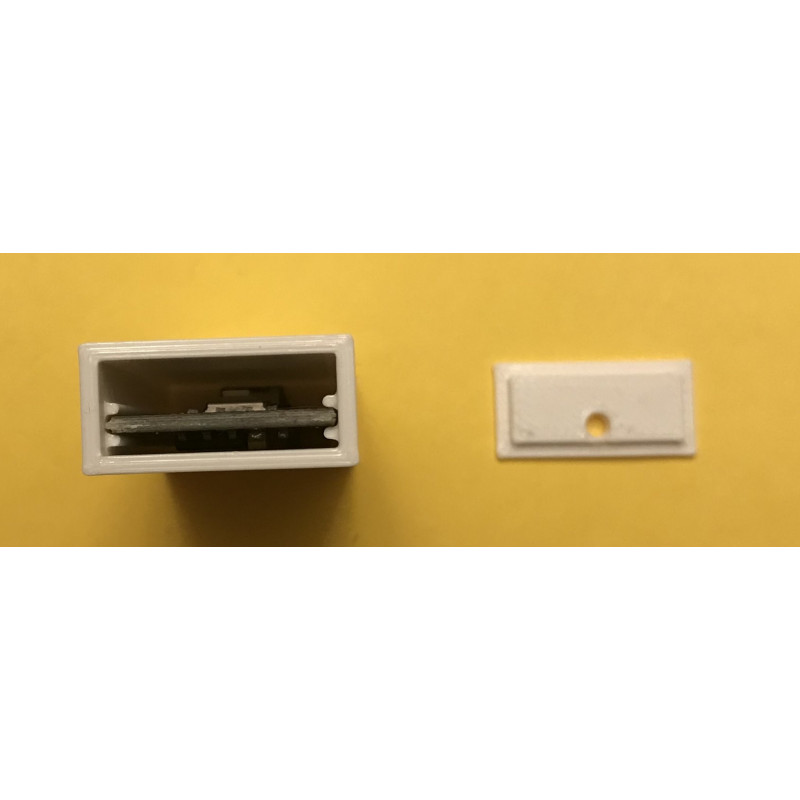  
Ultra Slim 3D printed case for Arduino Nano
We wanted to create the absolute smallest possible arduino nano case. In our application, we have just a thin wire leaving from the arduino nano. We slip the rear cover through the wire first and then solder the wires to the nano. Then guide the nano into the case on the rails until the USB connector sits in the front face. The rear cover is then installed.
Rear entry cable hole is 3mm in diameter. 
Can be purchases as a bundle with an arduino nano board.
Note: color may vary.
STL Files are attached if you would like to print your own.
No customer reviews for the moment.
1 other product in the same category: